34th Annual Awards Banquet – Live Auction
The 34th Annual Awards Banquet, held on Saturday, April 22, at the Hyatt Regency Lost Pines Resort and Spa, will feature an awards ceremony to honor outstanding first responders throughout Central Texas as well as both live and silent auctions.  These auctions raise necessary funds that allow The 100 Club to continue to be the first response for first responders.  The funds raised will be used to provide support to the families of first responders who have been killed or critically injured in the line of duty, K-9 and Mounted Unit memorials, and scholarships for active duty first responders.
The live auction at the 34th Annual Awards Banquet features very exciting items.  Preview the auction items below and don't forget to purchase your tickets to the banquet in order to participate on the 22nd!
LEO (Law Enforcement Officer) the Mustang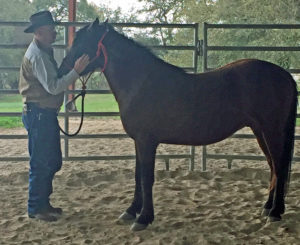 LEO (Law Enforcement Officer) is a 4-year old bay Mustang gelding who was adopted this winter by military veteran Charles Bunyard and the Mustang Heritage Foundation.  He was a wild mustang living in the corrals maintained by the Bureau of Land Management in Oklahoma.  Charles and LEO are participating in the Mustang Heritage Foundation's Veterans & Mustangs Program.  Since his adoption, LEO has spent months in Georgetown working with Charles and Katie Ketterhagen, a professional trainer, to be gentled and trained.  Charles has generously agreed to allow LEO to be included in the live auction at the 34th Annual Awards Banquet to raise funds for The 100 Club of Central Texas.  Once LEO is fully trained, our high bidder will need to meet specific requirements in order to bring him home and ensure he receives the care he needs.
The Bureau of Land Management requires an outside corral with a minimum of 400 ft2 per animal
All fences and gates must be at least six feet high
Shelters must be at least 12X12ft and can be a three-sided shed attached to the corral or a box stall in a barn attached to the corral, allowing LEO to move freely between the corral and the shelter
Provide transportation allowing LEO to ride loose and have enough space to turn around
Complete the Bureau of Land Management Application for Adoption of Wild Horses or Burros (provided)
The Mustang & Veterans Program with the Mustang Heritage Foundation seeks to assist military veterans in learning marketable vocational skills and gaining on-the-job training for a future occupation in the equine industry.  The veterans choose a wild mustang, untouched by human hands, and spend approximately 100 days transforming their new companion to a gentle and adoptable equine.  At the end of the program, the previously wild horses are adopted by their veteran participant or placed into new homes.
Two-Night Stay and Round of Golf for 4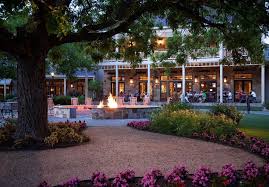 Enjoy the best that Central Texas has to offer at the
Hyatt Regency Lost Pines Resort and Spa
.  Nestled along the banks of the lower Colorado River, Hyatt Regency Lost Pines Resort and Spa is a luxury resort that feels like a wilderness retreat, with myriad activities, multiple restaurants, and comfortable guestrooms. During your stay, enjoy world-class golf right outside your door at Wolfdancer Golf Club.  Named one of the "Best Resort Courses" by 
Golfweek
 in 2015, Wolfdancer Golf Club's picturesque course takes golfers through rolling prairies, heavily wooded ridgelines, and river valleys lined with pecan trees. Enjoy scenic views of the lower Colorado River as it winds through the course's final holes.
Savage Creedmoor 6.5 Rifle and Tactical Night Vision Hog Hunt Package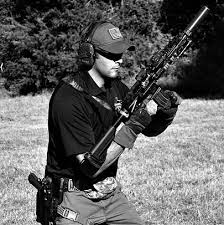 Bring a guest along for an adventurous and educational evening compliments of Crosshairs Texas.  You will receive and learn to shoot your very own Savage 6.5 Creedmoor Rifle, with scope.  This package includes ammo, a pre-hunt lesson, and training.  You will learn the fundamentals of long range rifle shooting complete with an evening of tactical night vision and predator lights.  Dinner and (non-alcoholic) beverages included.
Emergency Response Center Tour
Exclusively at the 34th Annual Awards Banquet, you can win an opportunity to tour the Combined Transportation, Emergency, and Communications Center (CTECC), which is not open to the public.**  In addition, you will have the opportunity to sit with a police dispatcher while they take calls and get right in the action when an emergency call comes in.  A secured site with restricted access, the CTECC is a partnership between the City of Austin, Travis County, Texas Department of Transportation, and Capital Metropolitan Transportation Authority.  The center is located on 13.9 acres at the old Robert Mueller Airport site and improves emergency response coordination and cooperation by providing a centralized public safety facility sustaining the operations of shared, critical emergency communications and transportation management for the region.
**The winning bidder will need to pass a background check before being allowed access to the facility
Topaz Pendant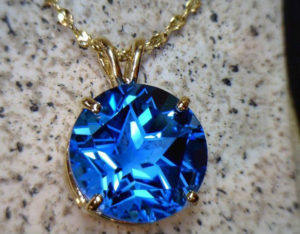 This beautiful 15mm blue topaz pendant is set in 14K gold on a 14K gold Italian chain.  Show off your Texas pride with the Texas Star featured in the center of the gem.  This delicate necklace can be paired with a designer style for dinner on the town or match it to your cowboy boots for a night of two-stepping.
Tito's Tour Bus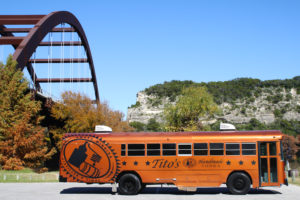 Take 15 of your closest friends for an eight-hour tour around Austin on the brand new Tito's Tour Bus, courtesy of Tito's Vodka.  The retrofitted, full-size school bus comes with a full bar, bartender, and driver to take you anywhere your heart desires, within the Austin area.  Go on a bar crawl or just circle the town, the Tito's Tour Bus will provide up to eight hours of entertainment.
Ultimate Beach Vacation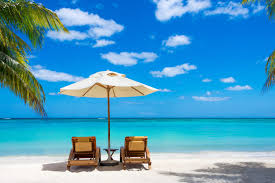 The Ultimate Beach Vacation package is a veritable cornucopia of destinations.  You and a friend will stay 7 nights at a 4-star resort in either Maui, Hawaii; Freeport, Bahamas; Costa del Sol, Spain; or Las Cabos, Mexico.  All resorts are right on the beach, making for a short walk to some of the most beautiful scenery in the world.
You have 18 months from the date of purchase to travel.  Airfare not included.
Tank and Machine Gun Sampler Package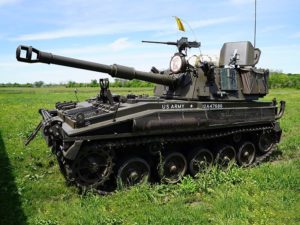 DriveTanks
, located at the
Ox Ranch
outside of Uvalde, is the only location in the world where you can drive and shoot fully functional tanks, artillery, machine guns, and other weapons of war.  The Tank and Machine Gun Sampler Package includes the opportunity to drive the one of a kind tank course in a British Abbot, modeled after the US M109 SPG in honor of our Vietnam artillery veterans, and shoot a soviet era PKM Machine Gun.
Bass Fishing Trip Guided by Texas Game Warden Jonathan Gray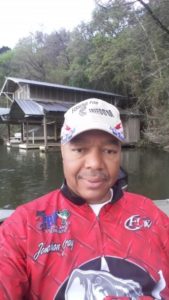 Texas Game Warden Major Jonathan Gray will take you and a friend to a choice Central Texas lake for a bass fishing trip with a seasoned professional.  Experience the opportunity to learn from an expert fisherman and master your own skills with one of Texas's most knowledgeable outdoorsmen during a relaxing afternoon on the lake.
High Speed Hot Laps with a Professional Driver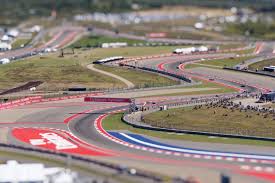 Circuit of The Americas
(COTA) offers the opportunity for 4 people to experience a high-speed, exhilarating lap with a professional driver on the world's premier Formula One racetrack. Located just outside of downtown Austin, COTA is the premier destination for world-class motorsports and entertainment in the United States, and home to the only Formula 1 race in America.  At its heart is a 3.41 mile racetrack that was designed to challenge the world's most exacting competitors.  Buckle up & hang on!
Downtown Escape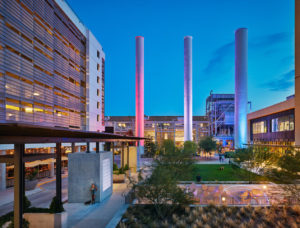 The Residences at Seaholm offers a beautiful studio apartment with a Zilker Park and Hill Country view.  Enjoy one night above the city hub and allow yourself to indulge in the heated outdoor pool high above the hubbub of Austin.  Head across the manicured lawn to Boiler Nine for a delicious dinner in one of the city's landmarks.  Boiler Nine occupies the only space of the historical Seaholm Power Plant's 1949 structure currently open to the public.  Many of the original architectural elements have been preserved and the food from Executive Chef Jason Stude is a testament to the local and seasonal foods surrounding the Hill Country.  Exclusively at the 34th Annual Awards Banquet, you and a guest can enjoy a night at the Residences at Seaholm and a delicious dinner for two at Boiler Nine.
** Experience the best Austin has to offer by utilizing this package between May and October
** 3-week notice required
** Maximum occupancy of two
Franchi 20 Gauge Instinct SL Over and Under Shotgun
As a longtime supporter of The 100 Club of Central Texas and all Central Texas first responders, McBride's Guns is excited to offer you the opportunity to take home this beautiful Franchi 20 Gauge Instinct SL Over and Under Shotgun (2-3/4" and 3") with chokes and a case. This fine shotgun is ideally suited for both men and women.  Extremely lightweight and well balanced 20 gauge made to last for generations.