Annual Awards Banquet
The 100 Club hosts an annual Awards Banquet to recognize the contributions and achievements of Central Texas first responders. It is our pleasure to honor emergency medical technicians, firefighters, and law enforcement officers – as well as administrative technicians and emergency communications operators – for outstanding measures, lifetime achievement, and teamwork.
The 100 Club of Central Texas is proud to announce the 34th Annual Awards Banquet will be held on Saturday, April 22, 2017.  We are returning to the Hyatt Regency Lost Pines Resort and Spa.  The evening will begin at 6:00 pm with cocktails and dinner will be served at 7:00.  Immediately following dinner will be the live auction, featuring LEO the mustang from Mustang Heritage Foundation and High Speed Hot Laps with a professional driver from Circuit of the Americas.
Live Auction Preview
Preview this year's live auction.  We are excited to be able to offer one-of-a-kind experiences such as driving a real World War II-era tank and touring Austin within the brand new Tito's Tour Bus from Tito's Vodka.  We even have a live mustang horse and the opportunity to take a lap around Austin's premier Formula One racetrack at Circuit of the Americas!
Silent Auction – LIVE NOW
The 100 Club of Central Texas is proud to announce that this year's silent auction is being hosted online and is live now.  Available items include everything from jewelry, to sports memorabilia, to date nights around Central Texas.  Don't miss out on any of our one-of-a-kind items!  Participate in the silent auction now.
Sponsorship Opportunities Available
The Annual Awards Banquet is our signature event, raising the necessary funds that allow us to stand ready for our first responders just as they stand ready for us.  Sponsorship opportunities are still available. Download the Banquet Sponsorship Form.
Awards
The honorees have been selected for this year's Outstanding First Responder Awards and the Guardian Angel Awards.  If you would like to sponsor one of our honorees to attend the banquet, download the Banquet Sponsorship Form here and Sponsor a Hero!
Thank you to our sponsors
Ace Sponsor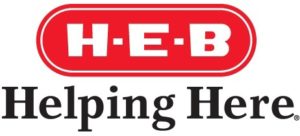 Director Sponsor

Carolyn Schilthuis
Major Sponsor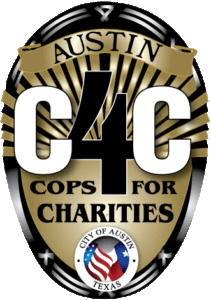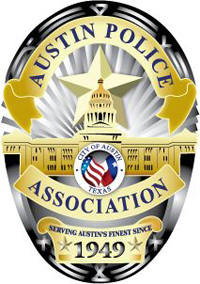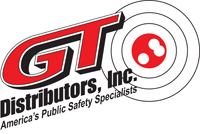 Liquor Sponsor
Captain Sponsor 
Austin Automobile Dealers Association

Commander Sponsor
Blue Line Realty
Continental Automotive Group
Miller Uniforms & Emblems, Inc.
Parkinson Disease Research and Clinical Studies Foundation
In support of Texas Capital Chapter 1919, Military Order of the Purple Heart
Thamm & O'Briant Mediations
Travis County Sheriff's Officer's Association
Whataburger
Recruit Sponsor
Austin Strong: Relationship Building Center
CDM Smith, Inc.
First National Bank of Bastrop
The Austin Diagnostic Clinic
Thomas and Cynthia Barnes
Travis County Sheriff's Law Enforcement Association
The 100 Club of Central Texas is pleased to announce the 33rd Annual Awards Banquet and Casino Night – Diamonds and Dice – was a success!  Joined by over 350 community and business leaders as well as first responders, we were proud to be able to honor outstanding first responders who have gone above and beyond the call of duty in service to their community.  We also presented more than $10,000 in scholarships to first responders who are furthering their education.
Outstanding Administrative Technician
Laura Hutchens is described by her Chief as the "glue that holds the department together." She goes above and beyond the call of duty on a regular basis, participating in City business even when off-duty. She volunteers with the CHIPS program and participates in events such as Christmas on the Farm, One Day – One Community, and other community events when Belton Police Department is present. She comes in early and stays late, without recognition, to make sure things run smoothly. As one of the first points of contact for citizens seeking information or services from the department, she handles herself with grace and poise. She is truly a blessing to the City of Belton and this year's Outstanding Administrative Technician. Click here to view Laura Hutchen's story.
Outstanding Emergency Medical Technician
Chance Bergstrom was off-duty when he was driving through a parking lot in Sunset Valley and noticed a young boy lying face down on the pavement. The boy's mother was nearby and screaming for help. Medic Bergstrom jumped out to assist and identified himself as a medic with Austin-Travis County Emergency Medical Services. Realizing the boy was in cardiac arrest, Chance performed CPR until police officers arrived with an AED. Working in tandem with the responding officers, Medic Bergstrom was able to revive the child for transport to the hospital. Chance's quick thinking and decisive actions are what make him this year's Outstanding Emergency Medical Technician. Click here to view Chance Bergstrom's story.
Outstanding Law Enforcement Officer
On July 5, 2015, a lone gunman entered the Downtown Austin Omni Hotel with a rifle and terrorized the lobby.  Officer Carlos Lopez was third on the scene and quickly took the lead.  He pursued the gunman into the hotel and fatally wounded him before a catastrophe could occur.  Even after the fatal shot, Lopez provided first aid to one of the gunman's victims.  The best way to describe Carlos is in the words of the police psychologist who debriefed everyone involved, "this man is the closest thing to a hero that I have seen in a long time."  Click here to view Carlos Lopez's story.
Chair's Award
Justin Gower was making a routine traffic stop when he noticed something amiss: three young children in the back of the car without car seats. He radioed for Officer Hawkins, who was familiar with the driver from a previous traffic stop, and the pair made the decision to take care of the family. Instead of writing the driver a ticket, Officer Hawkins purchased car seats for the family. As police officers, Justin and Cale "look for ways to help people" whenever they can. In the words of their chief, "their display of empathy, humanity, and caring is indicative of what they and the members of [the Cedar Park Police Department] are made of."  Click here to view Justin Gower's story.
Guardian Angel
Michael Brimble serves as a dispatcher with the Cedar Park Police Department. On September 10, 2015, he answered a call involving a young female who had threatened suicide by overdose. The information he received was very limited and the young girl's whereabouts were unknown. The situation was made worse when information came in that multiple people planned to commit suicide together. Through Dispatcher Brimble's hard work and dedication, he was able to match the names of friends associated with the children to known local address, where officers were dispatched and the children were recovered. Michael's quick thinking saved lives that day and every day, making him this year's Guardian Angel.  Click here to view Michael Brimble's story.
Outstanding Firefighter
In 2015, the City of San Marcos suffered two major floods in five months, making many streets impassable. One motorist, ignoring the warnings, drove around a barricade and into fast-moving water. With the vehicle swept away, the driver was able to escape the vehicle before it was completely submerged and hung onto a tree to await rescue. Firefighter Jon Pakula volunteered to take the driver a flotation device. Jon was able to traverse the dangerous waters to reach the motorist and swim him to safety. Jon's selfless commitment to others is what makes him, in the words of his Assistant Chief, "the future of San Marcos" and this year's Outstanding Firefighter.  Click here to view Jon Pakula's story.
Outstanding Team
For security reasons, pictures and video of this year's Outstanding Team are unavailable.
The Austin Police Department Downtown Area Command Metro Tactical Unit is a tight-knit group of 14 men and women who have worked tirelessly to lower the crime rate in Austin.  From fake ID stings, to bait cars, to drug busts, these officers have made Austin safer for local citizens and the tourists wee welcome every day.  They have given their time to other units within the department and to other departments in Central Texas to keep Texans safe.  Their hard work and dedication to the City of Austin are unmatched and they are this year's Outstanding Team.
Lifetime Achievement
Jerry Doyle was the Fire Chief and Emergency Management Coordinator for the City of Lockhart until his retirement in January 2014. He has been a firefighter for 44 years and began his fire service career in 1971 as a volunteer. He has held almost every position in the fire department, including: Firefighter/EMT, Apparatus Driver/Operator (Engineer), Lieutenant, Fire Marshal, Assistant Chief, and Chief/Emergency Management Coordinator.  Jerry co-founded the Mic-County Volunteer Fire Department in 1983 and served as Chief for 128 1/2 years while simultaneously working as a paid firefighter in Lockhart. He was also the founding President of the Caldwell County Emergency Services District 4 and is still an active volunteer with Mid-County Volunteer Fire Department, where he serves as Captain.  Click here to view Jerry Doyle's story.
Outstanding Service Award
This year, The 100 Club introduced a new award: The Outstanding Service Award. Opening nominations to citizens, The Club collected nominations from across our six counties from ordinary citizens who have been personally touched by first responders.
Angela Johnson, Rafael Kianes, Taber White, and Paula Aguilar – Austin Police Activities League
Milton N. Pope, Jr. – Austin Community College District Police Department
Deputy Darrell "Wayne" Wood – Bastrop County Sheriff's Department

Scholarships awarded to:
John Donahoe – Austin-Travis County Emergency Medical Services
Benjamin Whiteley – Travis County Emergency Services Department 2, Pflugerville
Michelle Walter – Williamson County Constable, Precinct 1
Selena Xie – Austin-Travis County Emergency Medical Services
Pierre Green – Temple Police Department
The 100 Club of Central Texas is pleased to announce that the 32nd Annual Awards Banquet and Casino Night was a success! We are proud to honor outstanding first responders throughout Central Texas who have gone above and beyond the call of duty in service to their community.  In 2014, we honored several first responders and their teams as well as awarding over $10,000 in scholarships to first responders who are continuing their education while serving their community.
Outstanding Admin Technician
In the words of her chief, MaryAnn Buchanan is "the engine that keeps us running on a daily basis."  Not only is MaryAnn the administrator, but she handles the IT, human resources, finances, payroll, purchasing, and the mail!  These are only her assigned duties – it's her outside duties that sets her above all.  MaryAnn was instrumental in helping the entire county implement the new database for fire information.  She is the go-to expert for the entire county and can make the database others only think about.  She is the glue of the department.  Click here to view MaryAnn Buchanan's story.
Outstanding Team Award – Texas DPS DTO Squad 6C1
*For security purposes, a photo of the Outstanding Team is not available
The 6C1 DPS-CID Squad conducted a long-term case targeting a large scale drug trafficking organization working in Austin.  The group was trafficking large quantities of cocaine and meth into the city and were directly linked to the La Familia Drug Cartel in Luvianos, Mexico.  Agents identified an auto repair shop being used by the organization to distribute the drugs.  As the investigation progressed, agents identified key members of the group suspected of distributing more that 100 KG of cocaine and meth in the area and transporting it throughout the country.  Because of the investigation, 25 people were indicted on federal drug trafficking charges, more than $367,000, nearly 2,000 pounds of drugs, and 13 weapons were seized.
Outstanding Emergency Medical Technician

Chisholm Trail Fire Rescue is an all-volunteer organization which covers over 120 square miles of Northern Caldwell County and a portion of Hay County.  Chisholm Trail Fire Rescue was dispatched August 2, 2014, to a single vehicle rollover accident on SH-130.  The vehicle involved was an SUV with 12 occupants – three were trapped, several and been ejected, and two were deceased.  The scene involved over a dozen emergency vehicles and multiple air transport helicopters.  Chisholm Trail Fire Rescue split up in teams and worked to provide scene safety, triage victims, extricate victims, assist EMS, and coordinate air transport.  Click here to view Chisholm Trail Fire Rescue's story.
Outstanding Firefighter
On September 18, 2014, Johnson City Fire Department was dispatched to a call of an elderly woman trapped in a car.  Her car had been pushed off the road and was being pushed down a raging creek.  With two flooded low water crossings on either side, Fire and EMS Rescue could not reach her.  So, members of the Johnson City Fire Department returned to the station to get the army surplus, 6-wheel drive truck, weighing 35,000 pounds, to try and cross the creek to rescue her.  Firefighters were then able to traverse the low water crossing and get close to the victim.  However, her power windows had now stopped working.  As a team, firefighters were able to pull her to safety using a lifeline through her sunroof. Click here to view Johnson City Fire Department's story.
Outstanding Law Enforcement Officer
On September 14, 2014, Officers Ricardo Medrano and Traver Stefan responded to the call of Rollingwood Police Officer Odom, who was trapped in the water on Bee Caves Road.  While other officers were there, none had any equipment to help Officer Odom out of the water.  Officers Medrano and Stefan alternate using their throwing ropes and, eventually, Officer Odom was able to grab one.  The Austin Peace Officers pulled the exhausted and hypothermic Odom to safety out of the water.  Click here to view Ricardo Medrano and Traver Stefan's story.
Lifetime Achievement
Sergeant Ross Brown served in the United States Army from 1963 until his retirement in 1987 at the rank of Sergeant First Class.  He served in the Republic of Vietnam and was awarded numerous awards for his service, including a Silver Star, a Purple Heart, the Air Medal, and more.  He began his law enforcement career in 1994 after graduating from the Capitol Area of Government police Academy.  Brown served with the Williamson County Precinct 2 Constable's Office, where he was promoted to Sergeant, until 2011. In January 2013, he joined the Granger Police Department. Sergeant Brown is now a reserve police officer who volunteers with the Granger Police. He is dedicated to serving and protecting the citizens of Granger.  Click here to view Ross Brown's story.
Chair's Award
Lieutenant Gena Curtis has dedicated years to help, serve, nurture, and comfort other officers and their families in the hardest of times. She is currently the chair of an Austin Police Association internal organization called Cops for Charity.  Gena is one who, no matter what the situation, has a smile on her face and brings warmth and compassion to the toughest of times.  If Cops for Charity is unable to assist, she searches for other avenues to help.  Lt. Curtis has touched many lives throughout her career.  Click here to view Gena Curtis' story.
Since 2010, the DPS Fitness Wellness Unit has established and increasingly developed a highly successful physical fitness and readiness testing program for DPS through application of a science/evidence based methodology for objective fitness testing.  The five member unit has successfully attended and completed all training in several programs and collected over 25,000 fitness data points with zero injury rate.  The unit established a 12-tier complex and comprehensive physical fitness assessment protocol for every incoming recruit school that enables the unit the opportunity to design a tailored regimen to enhance individual fitness levels.  Click here to view the DPS Fitness Wellness Unit's story.
Scholarships awarded to:
Michael Anderson, Travis County ESD #2
Clint Bookout, Texas Department of Public Safety
Penny Dunn, San Marcos Police Department
Jason Smith, Pflugerville Police Department
Tory Thompson, Travis County ESD #2
CONGRATULATIONS TO ALL THE WINNERS!
Special thanks must go to our sponsors, without whom the event would not have been possible. 

Gold Sponsors
Austin Automobile Dealers Association
Carolyn Schilthuis
MH Crockett, Jr.
Roger Beasley Mazda
Thamm & O'Briant & Dayna Blazey
Silver Sponsors
Austin Police Association
Frost
Law Offices of Jamie Balagia, PC
Luci Baines Johnson & Ian Turpin
McDonald's
Miller Uniforms & Emblems
PlainsCapital Bank
RBFCU
Tami Baker, REALTOR® – Riverstone Real Estate
Bronze Sponsors
Cedar Park Police Association
CDM SMith
Constable Robert Chody
Anne Haikola, Emerald Haven Realty
Exploring – Boy Scouts of America
Integrated Computer Management
Judge Kevin Madison/ Firefighter/ EMT
Lorie & Rick DuPont
Luther King Capital Management
Mass Mutual Southwest
Southwest Strategies Group