The 100 Club of Central Texas is the first response for first responders
The 100 Club of Central Texas is a 501(c)(3) non-profit organization devoted to providing immediate financial and emotional assistance to the families of first responders who have been killed or critically injured in the line of duty. We currently support more than 15,000 emergency medical technicians, firefighters, and law enforcement officers across six Central Texas counties.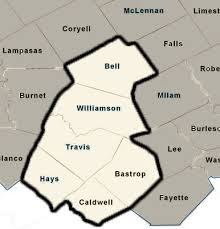 Bastrop
Bell
Caldwell
Hays
Travis
Williamson
The 100 Club of Central Texas has limited funds to support first responders outside of our six-county area.  Please contact us if your department is not currently covered by a 100 Club and we will provide assistance as we are able.